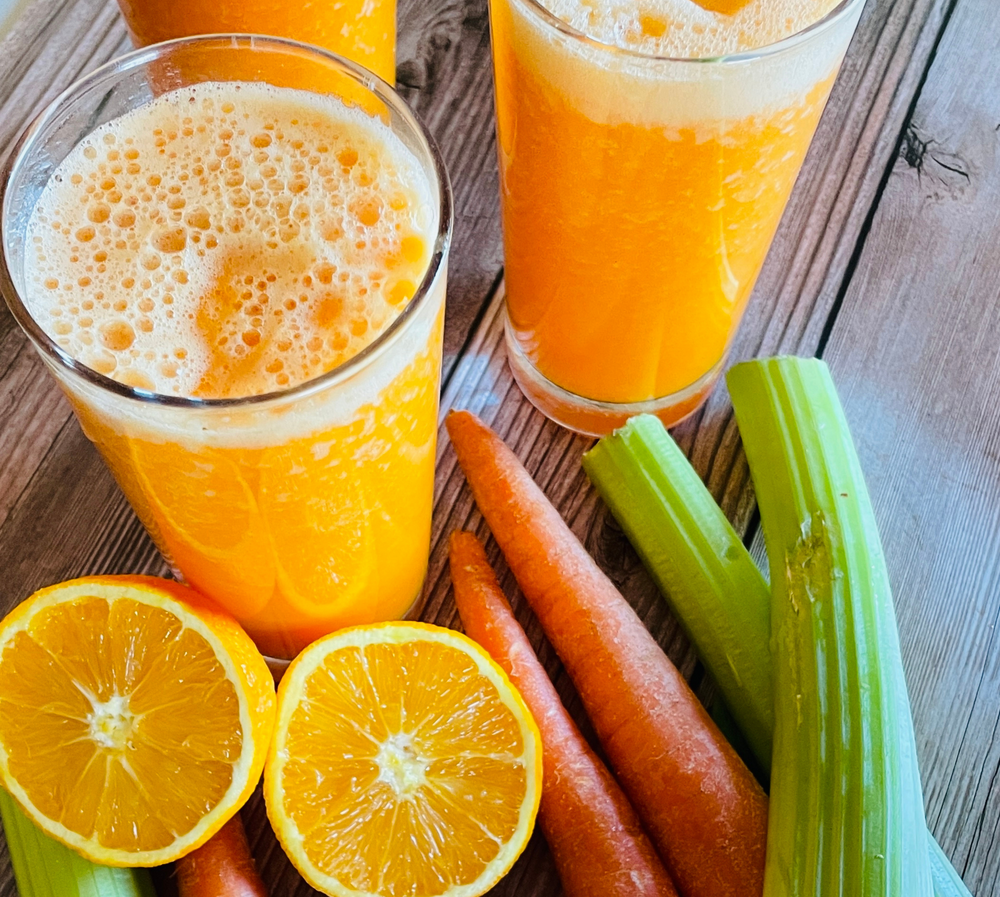 Freshly squeezed Orange, Carrot, Celery and Ginger Juice is the perfect drink to start your day! This homemade juice with just 4 ingredients is so easy, so vibrant, and so refreshing.
Also, the carrots and oranges have its natural sweetness and by adding celery and ginger, it takes this juice to the next level. This juice is not only an immune booster but it also does wonders to your hair and skin and is packed with vitamin A and vitamin c.
| | |
| --- | --- |
| Prep Time | 5 minutes |
| Total Time | 5 minutes |
| Servings | 3 |
Ingredients
4 oranges
3 long carrots
1/2 a stalk celery
A small piece of ginger
5 to 6 ice cubes
Directions
Peel the oranges and chop into big pieces.
Peel the carrots and diced them into big cubes.
Chop 1/2 or 1 stalk of celery into big pieces.
Scrape a small piece of ginger.
Now throw in the oranges, carrots, celery and ginger into the blender.
Add 1 cup of water and few ice cubes and blend on high until smooth.
Pour into tall glasses and serve fresh.