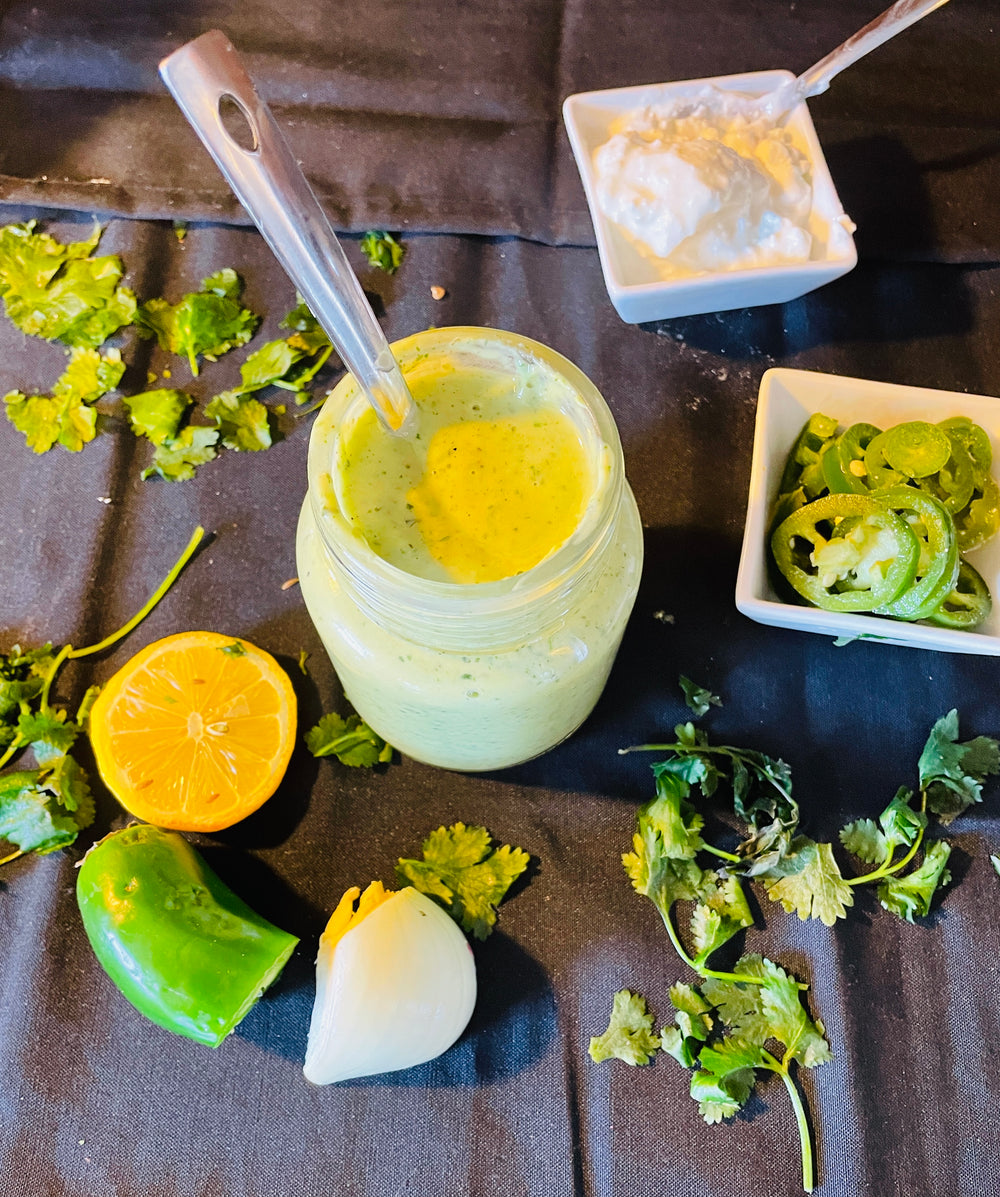 Avocado which originates from Central Mexico is a green fruit with a creamy texture and is grown in warm climates. It is full of healthy nutrients, healthy fat and is very delicious. They are also known as alligator pears or butter fruit.  
I am obsessed with avocadoes and because of its nutrition facts, it inspires me even more and I am always looking for new ways to enjoy them. A quick search on the net led me to this recipe and I decided to make this dressing. I absolutely fell in love with it and now I make it all the time. 
"A good salad needs a good dressing" so, if you want to make a silky, delicious salad dressing without the guilt of mayonnaise or high calorie ingredients, Avocado dressing is the way to go. It is so easy to make and is perfect to drizzle on your salads, as a dip and so much more. 
This Creamy Avocado Lime Dressing can be whipped up in 5 min.
| | |
| --- | --- |
| Prep Time | 10 minutes |
| Cook Time | 10 minutes |
| Total Time | 20 mins |
| Servings | 4 |
Ingredients 
1 Avocado peeled and scooped

 

1 clove garlic peeled

 

¼ cup cilantro chopped

 

2 tbsp Greek yoghurt

 

 

1 tbsp lemon juice

 

2 tbsp olive oil

 

1 tsp kosher salt

 

1 tsp black pepper

 

¼ cup water

 
Directions
Combine all the above ingredients in a blender

.

 

 

W

hip it up into a creamy paste. 

 

I

f the salad dressing is too thick, add a little water for a thinner consistency

.

 

The Creamy Avocado Cilantro Lime Dressing is ready.

 

This healthy and delicious dressing can be stored in an airtight container for 2 weeks

.

 

T

astes great with 

Tacos

, 

salads

, 

Nutritious vegan bowl

, 

Falafel salad

, 

quinoa bowls.